Warmshowers info for bikers
The guesthouse is located on Glimmingegatan 14 in Malmö. 
We live in another house a couple of meters away.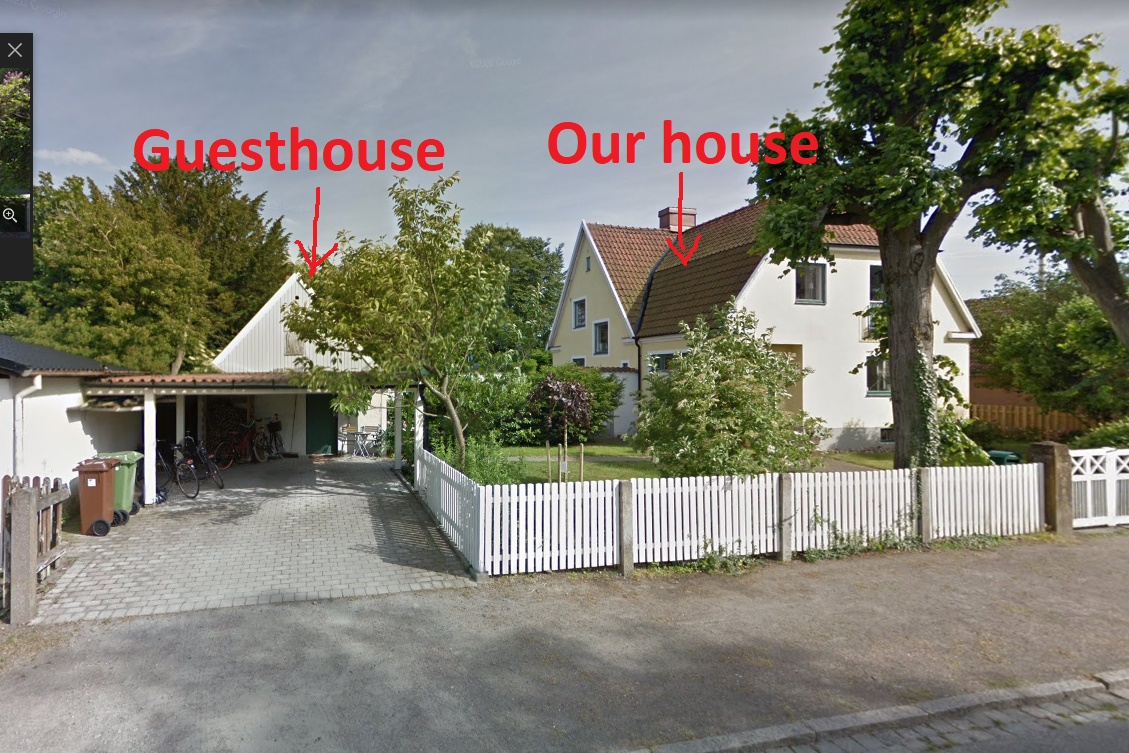 The guesthouse is equipped with:
* Bathroom with shower and toilet
* Kitchen with stove, refrigerator, microwave and filter-coffe-machine
* One room with two 90 cm beds and one room with a 120 cm bed, on the upper floor.
* Large sofa and small table
* Wifi - code is in the house on the refrigarator
Service close by:
* Nice neighborhood restaurang - Wärldshuset Smörgåsbutiken - 1000 meters
  Menu from Wärldshuset
* Pizzeria Bellevue - 900 meters
  Menu from Pizzeria Bellevue
* Circle K with basic / limited food supply - 500 meters
* Lidl Supermarket - 1.000 meters
* ICA Supermarket - 1.300 meters
* Bus stop - 500 / 800 meters. Bus 1 or 4. 
  Local busdirections here.
* Downtown Malmö - 3 km
Do not leave the bikes outside in the car port. 
Bring them always inside in the garden and over night locked inside the house.
Nice bikes tends to be stolen, even if they are locked.
CONTACT:
Anders Sjöberg - +46-705-757317 (mobile/SMS and whatsup) - This email address is being protected from spambots. You need JavaScript enabled to view it. 
Katarina Westrin Sjöberg - +46-707-576611